Back to our insights
Time for an agency relationship reboot?
The value of managing the relationship between advertiser and agency has been proven so why do so many companies fail to heed the lessons. Christine Downton, Associate Partner at The Observatory International, outlines why some brands need to learn to fix not pitch.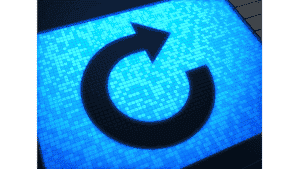 There is so much going on right now: Covid, Brexit (particularly for UK based marketers but also many in Europe), the challenge to the economy (everywhere) and the on-going adaptation to new ways of working. And yet so many companies are still thinking about looking for a new agency.
This is despite the latest research from the Association of National Advertisers in the US, which identified that the key to long-term client agency relationships built on trust is a strong relationship management programme with at least an annual 360o evaluation.
Since we all know that long-term relationships are the best route to the most effective marketing activity, it should be a no brainer.
Programmes like those recommended by the ANA in Business Case for a Relationship Management Programme stop you from mimicking Hugh Grant in Four Weddings and a Funeral, being the kind of client who can't commit to any agency.
Client experience
One of our major blue-chip clients used to come to us on a regular basis wanting us to run a pitch for one agency discipline or another on their roster – "they just don't get us", "they're not producing the type of work we want", " we don't like the team" – any number of reasons to justify finding another agency.
The introduction of a regular two-way performance evaluation programme has changed this behaviour and we haven't run a pitch for them in years. There is now a process between themselves and their agencies so they can monitor the relationship, identify issues when they occur and 'course correct' to resolve them before they become big problems. Together they are producing better work and really contributing to driving the business forward.
Running a pitch now means taking the time to finding the right partner and then embedding them into your business – it can take up to six months for a new agency to get up to speed.
But what if, instead of the pitch, you could reengineer your current agency relationship to be more constructive, and productive? Imagine an ideal scenario where your current agency is focused on driving your brand growth instead of just working on your business.
Three key components of agency relationship management:
Regular relationship monitoring and evaluation – To ensure that both you and your agencies are getting the most out of the relationship you need to evaluate performance and gain feedback using impartial, simple to complete, easy to set-up surveys conducted at least on an annual, ideally bi-annual basis. And that means having the correct tools, guidance, reporting and remedial actions deployed consistently, over time.
Agency compensation arrangements that reward and motivate – Relationships work best when they are mutually beneficial. That means performance-based compensation models with a focus on outcomes. Excellence in agency compensation combines the right balance of risk and reward, clear measurable targets and the right balance of tangible and behavioural measures.
Defined, transparent and collaborative ways of working – Make sure your teams are optimising the relationship with your agency partners. Without this you'll be throwing time and money away, with issues repeating and friction in the whole process. You'll want to define and embed best practice communications development and agency management throughout your teams. Understand what capabilities and resources are needed and when to deploy them.
If your relationship is currently in need of a bit of TLC and you are starting to consider a pitch then it might be time for a relationship reboot. Because the best way to drive brand growth  is through constructive and productive relationships with your agency partners.   Please get in contact to find out more and take a look at our agency relationship management services.
Originally published in The Drum