Back to our insights
Ara Hampartsoumian Appointed as South East Asia's Managing Partner to Launch The Observatory Singapore
The Observatory International is thrilled to announce the appointment of Ara Hampartsoumian as the Managing Partner of The Observatory Singapore. With over 22 years of experience in Asia, Hampartsoumian has worked with prestigious global agencies such as BBH, TBWA, Fallon, and Ogilvy, serving a wide array of brands and industries including automotive, travel, technology companies, the financial sector, and more.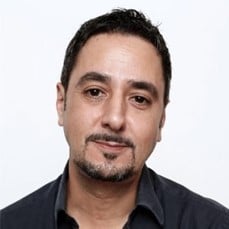 Hampartsoumian's extensive industry knowledge provides him with a deep understanding of the unique challenges and opportunities faced by different brands and their agency partners, making him an invaluable leader in The Observatory's expansion across South East Asia.
"Singapore and South East Asia have always been essential markets for The Observatory. Although our regional focus had shifted to Greater China for a while, we never lost sight of the potential opportunities and our desire to return with the right partner who shares our ambitions and values.
Having Ara with his extensive industry experience in Singapore and South East Asia was a natural fit. His expertise and passion for the business, along with his regional influence, provide us with even stronger leadership across Asia. We are thrilled to have him on board," said Stuart Pocock, Managing Partner, The Observatory International London.
 With a people-centric approach to marketing transformation, Hampartsoumian will collaborate with Sandy Burns, Regional Managing Partner of Greater China, to support clients in improving their marketing practices and achieving growth throughout the region.
"My success has always been rooted in a people-first philosophy, and I am eager to share my experiences and insights to benefit an industry that has greatly contributed to my growth," emphasizes Ara Hampartsoumian.
Hampartsoumian firmly believes that people are the most valuable asset in the business of marketing and communication. "Our industry thrives because of the incredible individuals who drive it forward. They are the heartbeat of our success," he asserts.
Drawing from his experience, Hampartsoumian recognizes that investing in people is the critical ingredient that demands the highest attention. "By prioritizing the growth and development of our talented professionals, we can unlock significant return on investment," he affirms. "While our industry often focuses on short-term wins, we mustn't lose sight of the value of the human side of our business. It is through genuine connections, empathy, and understanding that we can create meaningful and impactful experiences for our clients."
Sandy Burns, Regional Managing Partner of Greater China, shares the same people-first philosophy. "I'm thrilled to be working with Ara again. His approach aligns perfectly with the industry's current needs, and given our experience in training, Ara is the ideal partner to help our industry change for the better and succeed," says Burns.
Together, Hampartsoumian and Burns will leverage The Observatory International's core business offering while fostering strong client-agency relationships to provide impactful solutions for their clients.
Click here for more details about Ara and our full Asia team.