Back to our insights
Diversity's Business Dividend
Diversity and inclusion is the right thing to do but it also brings huge business benefits including more effective marketing, better staff retention and quicker problem solving.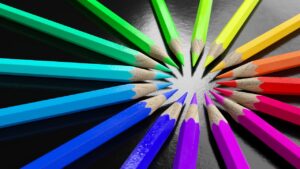 Businesses today are being challenged on multiple issues, from the impact of COVID-19, politics, corporate social responsibility, their use of technology and data and how they address diversity and inclusion, both internally and externally.
Events across the globe in recent months have only highlighted the fact that consumers want to make ethical choices and that they approve of companies that address social and societal issues.
"We all want to ensure that our brands stand firmly for what's right and for a world that represents our own diversity as well as that of our customers. It will be those of us with the sensitivity and drive to use our work to portray the full story of our society who will benefit the most." Belinda Smith, WFA Diversity Ambassador
The recent 2020 Axios Harris Poll 100 Rankings highlights that companies that stay true to their values consistently have some of the strongest reputations, while those at the bottom are often companies whose values – or lack thereof – conflict with the public. Consumers approve of companies that address social and societal issues.
Yet some brands are still struggling to demonstrate their commitment to equality and inclusion, both internally to their employees and externally to their consumers and business partners. The most visible manifestation of their failure is the way that much of the marketing communications our industry creates fails to be inclusive.
An Ipsos study showed that 63% of people don't see themselves represented in most advertising and a further 60% show they don't see their community of friends, families or acquaintances represented.
What motivates a business to change their business policies and ways of working will differ, some are motivated by ethics and improved reputation, others by business results and some by both. What we do know is that there are significant business benefits regardless of the motivation.
First, as The Harvard Business Review found, companies with more diverse teams can solve problems faster and the variety of perspectives means a solution is often found sooner rather than later. Because of optimised problem solving rates, business often achiever better, quicker and can therefore reap the rewards.
For global brands, it's also imperative to ensure teams are diverse in all regions as a misjudged campaign by a team in one country can undo the successes of another team in a different country.
Secondly, companies with better action on diversity and inclusion typically have reduced employee turnover and fewer talent acquisition issues. One of the findings in the US Axios Harris Poll was that 83% of the respondees would work for, or recommend a family member to work for a company whose values they share.
Inclusive workforces lead to employees feeling valued and accepted, thus happier and more engaged, which in turn can lead to a reduced employee turnover. Patagonia ranked #17 in the Axios Harrio Poll, and often cited as a company with clear brand values admired by consumers, states it has a "retention problem" – employees tend to come and never leave. Reduced turnover has clear business advantages, thanks to its impact on profitability and from a client/agency perspective, a stable agency team is more likely to lead to a longer-term client/agency relationship.
The creative industry cannot flourish without diverse talent bringing different skills, outlooks and experiences. Companies with the most diverse groups of talent, encompassing social mobility, ethnicity, age, disability, mental health and LGBTQ+ will be the ones that see the greatest success.
"Ultimately, an organisation that includes different perspectives, experiences, family set-ups and needs is far better able to cope with both today and tomorrow," The WFA's Diversity Ambassadors Jerry Daykin and Belinda Smith
As part of our commitment to promoting greater diversity and inclusion within our company and our industry, The Observatory International has committed to:
Ask agencies to detail their diversity and inclusion philosophy and achievements when they register their details with us.
Encourage our clients to ask agencies about diversity and inclusion at RFI stage and to include D&I within client briefs.
Continue working with the MCA's Diversity and Inclusion working group to ensure greater diversity and inclusion within the consulting sector
Champion the Creative Equals Kitemark to our clients and the agencies we meet.
Continue to support the Conscious Advertising Network and encourage client and agencies to uphold the manifesto principles.
We are also proud to be accredited by the Good Business Charter for our commitment to ensuring a diverse workforce and a pledge to close the gender, disability and ethnicity pay gaps.