Back to our insights
Letter from Paris: Tourism and Luxury … a Life After COVID?
From Nicolas Gondeau, Managing Partner, The Observatory International, Paris.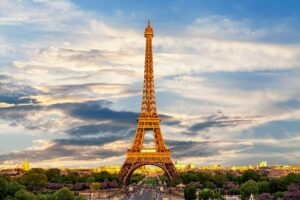 As one of the world's leading tourist destinations, France is highly exposed to the consequences of the COVID-19 pandemic. Initial analysis suggests there will be a loss of up to 40 billion euros to the French economy from the impact on tourism alone. In 2019, spending in France by foreign visitors reached 57.9 billion euros, and the value of French tourists who opted for a 'staycation' is estimated at 110 billion.
France is renowned for being the number one country for luxury, especially with regard to fashion, with a heritage of exceptional know-how, craftmanship and a reputation for good taste. According to a recent report by Bain & Company, the global luxury market could collapse by 20% to 35% in 2020. Recovery to 2019 levels is forecast to take some time, and so this key sector of the French economy will be badly hit.
What are the main actions these two leading French sectors will need to undertake in order to survive after COVID?
Brand positioning: Social actions that consumers will remember
In the current context where healthcare facilities are saturated with the virus, where local small and medium-sized businesses risk serious hardship, consumers are paying special attention to those who decide to contribute to the battle against COVID-19. Whether they are influencers on social networks, manufacturers, retailers or major brands in the luxury sector.
After the current turmoil, when the bond between consumers and businesses is re-established, those who have taken action will be remembered for helping those in need or simply being empathetic. Large luxury houses such as LVMH or L'Oréal have contributed by making protective masks and hydroalcoholic gels. Some hotels, such as  CCOR group, have hosted medical staff for free. Others have provided financial support
Cut out the middleman: Adopt a direct approach to the customer
In our current world marked by rapid technological change and digitalisation, brands practicing direct sales to the consumer (D2C / DTC) such as Glossier or Reformation are gaining ground. This necessarily prompts already well-established brands to follow suit and reorient their strategy to include D2C / DTC.
This type of strategy is particularly reliable and effective because it is independent from retailers and allows brands to be in direct contact with customers, enabling the best impact at every stage of the decision-making and experience process – getting close to customer needs.
Value for money: Middle and upper-middle class consumers view luxury shopping as an investment
Luxury brands address two customer segments: the elite and the middle classes. For the elite, luxury is a given, it is the constant of a certain quality of life; for the middle class, access to luxury is more intended to provide a unique, inspiring experience – it is a rarer pleasure. For this second segment of customers, demand has been hit significantly during the crisis with unnecessary purchases pushed back.
Post COVID middle-income purchasers are expected to return to purchasing luxury products as a long-term investment, for example jewelry, watches and bags. While spending on experiences will reduce as they are inherently ephemeral.
The luxury and travel industry need to define a longer-term crisis exit strategy. Even before the crisis empathy and social responsibility were important. Post COVID it is essential. Customer care and social responsibility will be at the heart of the post COVID agenda.