Back to our people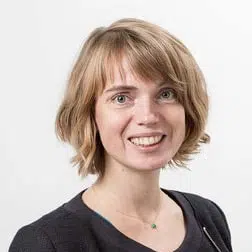 Nathalie has more than 13 years of experience in marketing & communication both at the advertiser and the agency side, in France and internationally, mainly in the automotive and fintech sectors.
She started her career in 2004 at Renault, first in Spain, as Customer & Market Intelligence Manager, and in 2006 she joined the Group's Worldwide Marketing Direction as Worldwide Advertising Manager.
In 2010, Nathalie moved to Publicis as Renault regional Account Director in Latin America, based in Sao Paulo (Brazil). In 2015, she came back to France at Publicis headquarters as Head of International Coordination for Renault account.
Graduated with a Master in Marketing & Communication and an MBA in Strategic Management, Nathalie is fluent in French, English, Spanish and Portuguese.